render x real
It's getting harder and harder to spot the differences
A one-of-a-kind Volkswagen Beetle has recently been built, featuring a combination of design elements never seen before on this iconic car. The brainchild of digital artist Rob3rt Design, the project caught the attention of Henrique Carvalho, a popular YouTuber and Beetle enthusiast in Brazil, who decided to turn the rendering into a reality.
What makes this Beetle unique is its "RWB" widebody kit, which is inspired by the Porsche 911 and involves attaching large fender flares to the existing rounded fenders of the car. Carvalho also added other custom parts, such as new headlights, a chin splitter, winglets, and a large ducktail spoiler at the back. The car's color scheme is called "Senna," after the Brazilian racing legend Ayrton Senna, and features the colors of the Brazilian flag: yellow and green.
The most impressive feature of this Beetle, however, is its folding Targa top, which is a nod to Porsche's iconic 911 Targa. Carvalho even designed a DIY mechanism to make the top foldable, adding to the car's unique charm.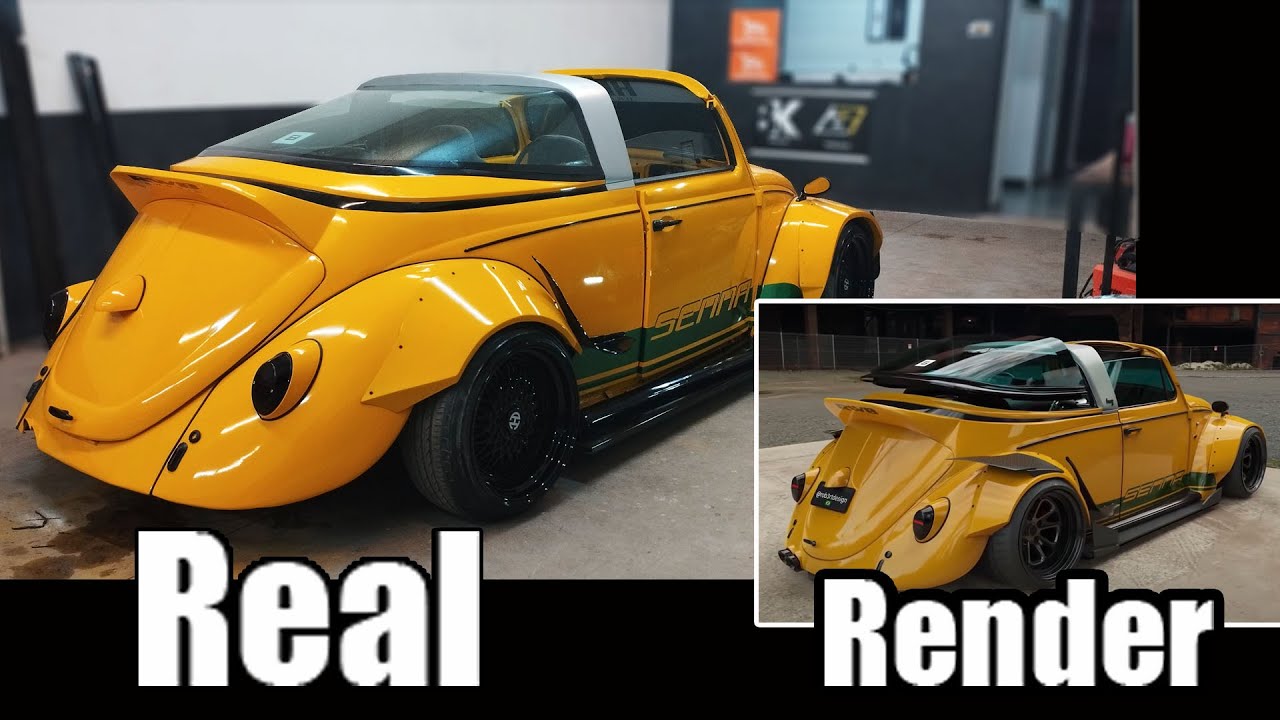 While Beetles have traditionally been modified in a more subtle manner, with lowered suspensions and minor body modifications, Carvalho wanted to give this car a more aggressive, Porsche-inspired look. This is fitting, considering the deep connection between the two cars. Ferdinand Porsche began developing Type 12 cars for Zundapp in 1931, and the Beetle ultimately became one of the most important cars of the century.
Overall, this Beetle project is a testament to the enduring appeal of this beloved car and the creativity and passion of its fans.