If you're a fan of customized trucks, then you've likely heard of the Viking Haük Peterbilt Wrecking Machine. This monstrous truck is one of the most impressive examples of custom automotive engineering in recent memory.
The Viking Haük Peterbilt is a collaboration between two well-known companies in the trucking industry: Viking Trucks and Haük Designs. Together, they have created a vehicle that is both stunning to look at and incredibly powerful.
At its core, the Viking Haük Peterbilt is a Peterbilt 379, a classic truck that has been a favorite of long-haul drivers for years. However, this particular version has been heavily modified and customized to become a true wrecking machine.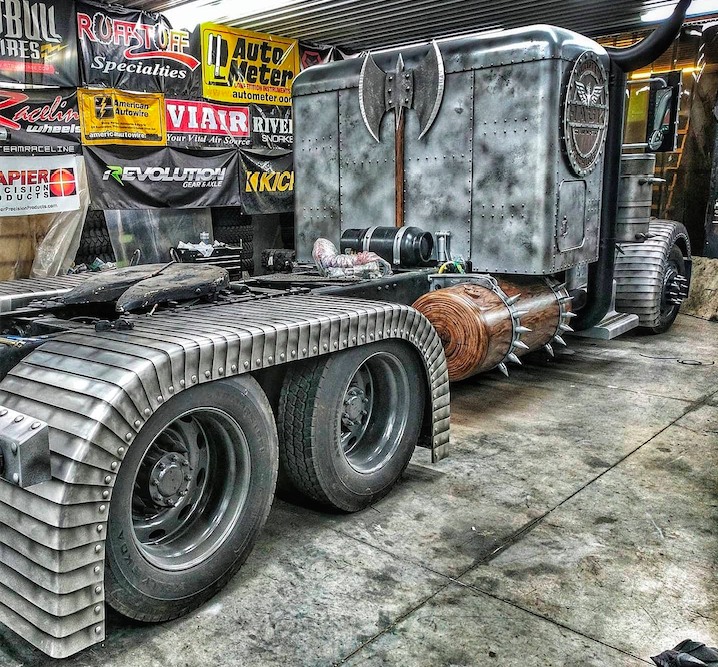 The exterior of the Viking Haük Peterbilt is nothing short of intimidating. The front end has been completely redesigned to feature a custom grille and bumper that give the truck a distinctive look. The body has been lowered, widened, and lengthened, and it sits on massive 24-inch wheels that are sure to turn heads.
Under the hood, the Viking Haük Peterbilt is powered by a Caterpillar C15 engine that produces a whopping 625 horsepower. This is paired with a 18-speed transmission that provides plenty of torque to get the truck moving. The suspension has also been upgraded to handle the additional weight and power of the vehicle.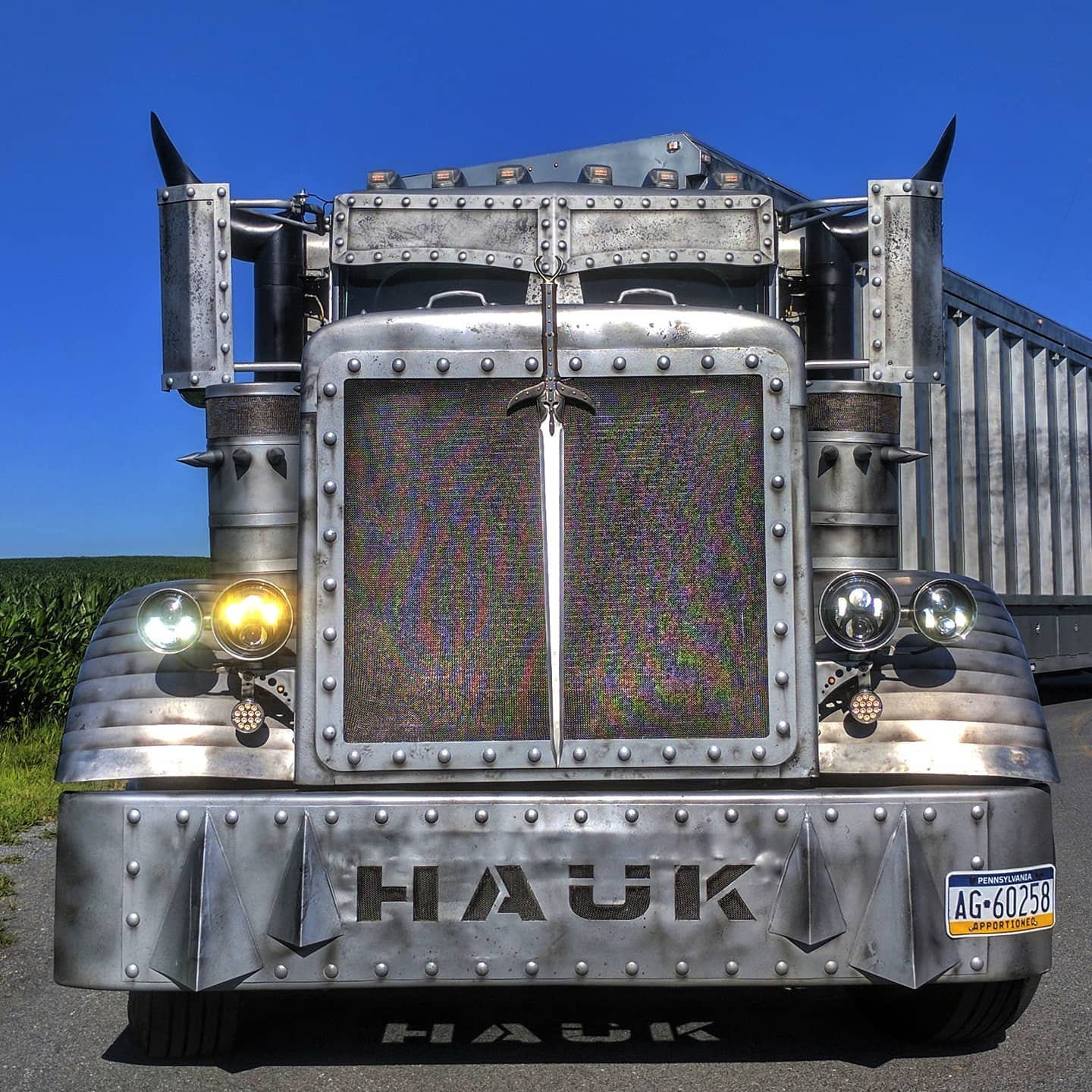 Inside the cabin, the Viking Haük Peterbilt is just as impressive. The seats are made of high-quality leather and feature custom stitching that matches the exterior of the truck. The dashboard has been completely reworked to feature modern gauges and controls, as well as a custom steering wheel.
Overall, the Viking Haük Peterbilt is an incredible feat of custom automotive engineering. It's a true head-turner that combines stunning looks with unparalleled power and performance. Whether you're a trucking enthusiast or just appreciate amazing vehicles, the Viking Haük Peterbilt is definitely worth checking out.
Hits: 5