Home Horse Extraordinary Discovery: Wildlife Photographer Captures Stunning Zebra with Unique Spotted Coat
Zebras are one of the most recognizable animals due to their black and white stripes. They all have standardized look, so it is a little bit difficult to tell their difference when they all stand in a group. But a rare zebra named Tira proved us wrong.
She has a mutation called psuedo-melanism that causes irregularities in the patterns of animal' stripes. It is extremely rare that's why it was very shocking for us to see a zebra with spots instead of stripes. Only if you look closely, you will recognize that Tira is in fact, a zebra.
The precious foal was only one week old when the photo was taken, and would only stand by her mother's side. She looks very healthy and living in all the right conditions. The incredible images were taken by wildlife photographer Frank Liu, known for capturing amazing images of different wild animals.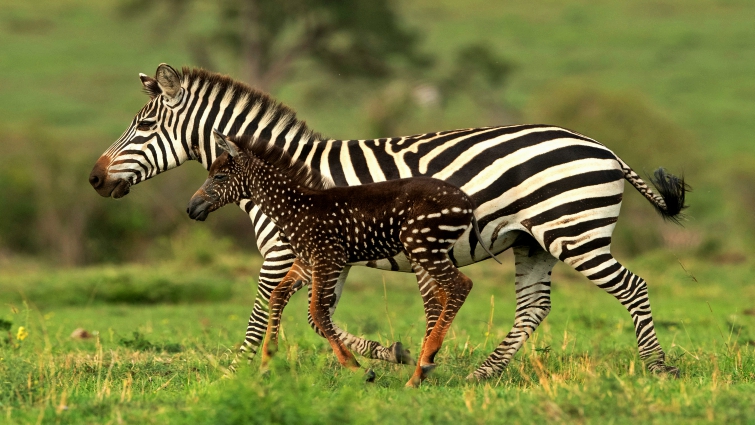 Wildlife experts have inspected zebras who share the same mutation in Botswana's Okavango Delta, but unfortunately, there's little information about these unusual animals. Although she has a different look from other members of the herd experts say that Tira can live a normal life within the herd.
From the few other spotted zebras seen in the wild, it's thought that these genetic anomalies do not affect the animal's capability to connect with other animals or mate. We hope that despite all the differences in Tira's look, she will live the beautiful life she deserves together with her mother and other members of the herd.