A Florida man went out for a bike ride around the neighborhood after Hurricane Irma had almost finished passing through Gainesville.
While he was checking out the damage, he heard a faint kitten cry and couldn't believe what he found.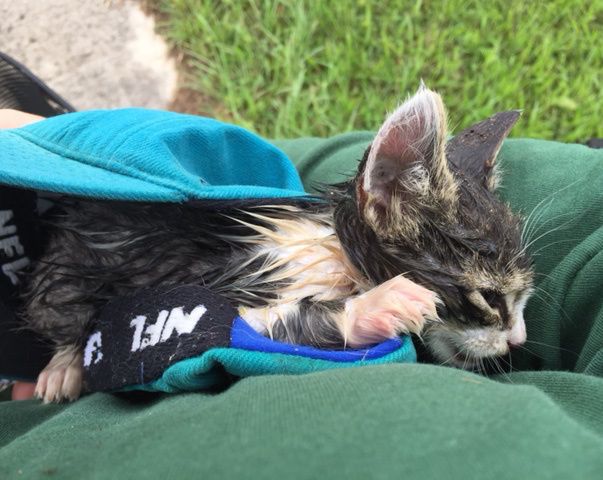 Late Monday morning, Chad Mitchell decided to go to the power substation a mile from his house after the tropical storm had subsided. The power had gone out completely during the storm.
"When he got to the corner where the substation is, he heard a squeaking noise. At first he thought it was his bike, so he got off to check it out. Not seeing anything wrong with his bike, he started looking around," Carre Mitchell, Chad's wife told.
As he was investigating, he spotted a tiny animal lying motionless in the grass. It was a kitten, drenched in rain water, with his little front paws splayed out, barely breathing.
"He saw the kitten and at first thought he was dead. Then he realized that the noise was coming from him."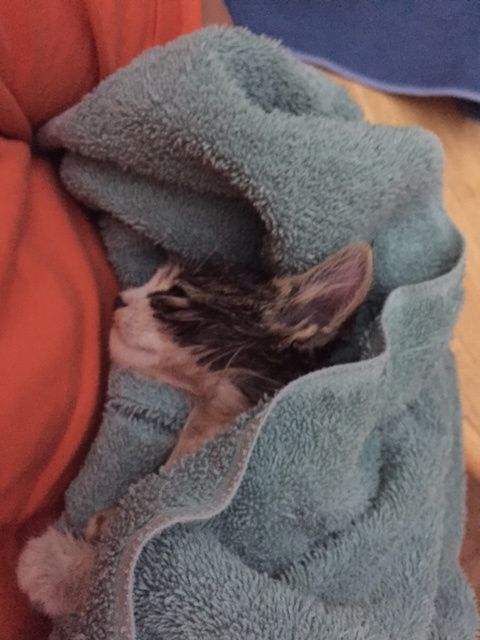 Chad immediately picked up the kitten from the puddle and put him in his baseball cap trying everything he could to keep the little one from fading. While he was riding back home, he held the kitten securely in his cap, telling him to stay strong.
"Our house was boarded up against potential debris, so it was dark as pitch. I grabbed my flashlight and headed out to the hallway where he had this little lifeless kitten in his hat still," Carre told.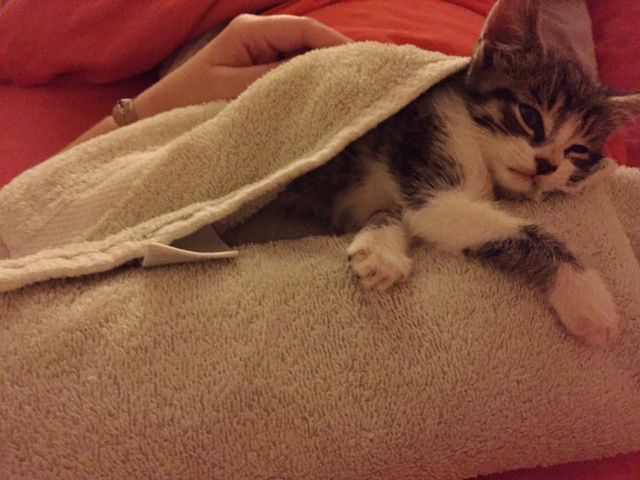 The kitten was dangerously cold, so Carre quickly started drying him off and getting him warm again with towels. At some point, they thought they had lost him, but the couple refused to give up. About two hours into their revival efforts, they saw a sign of life coming back into that tiny body.
"He started to show more signs of life, perking up and meowing occasionally. He was about the size of a four week old kitten, but all of his teeth and his eyes had already changed colors."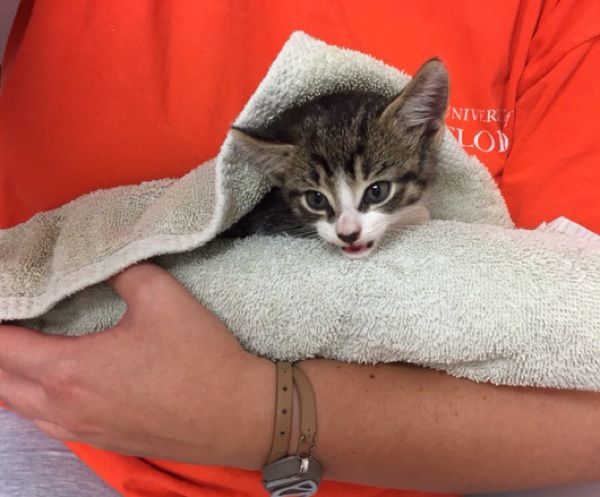 Carre used cat canned food and water to concoct some porridge for the kitten. He wolfed it right down and was so happy to finally have food in his belly. His legs were shaky and kept buckling underneath him due to hypothermia, so they rushed him to the vet.
"The vet gave him a clean bill of health, except for the hypothermia, and guesstimated that he's between six and eight weeks old, despite weighing only one pound," Carre told.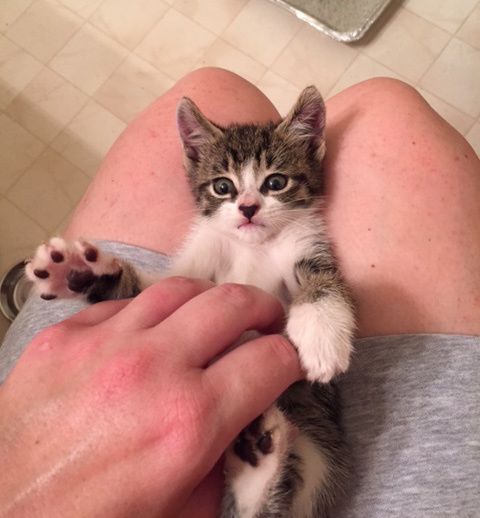 It was a miracle that the kitten had survived against the hurricane.
"We named him Cantore because the eye of the hurricane came over Gainesville, and every Floridian knows that Jim Cantore is always right where the action of any storm is!"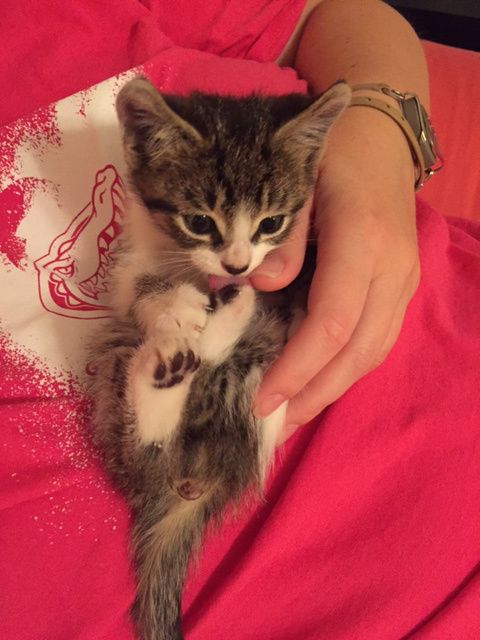 The couple got the kitten some nutrient rich food and he ate like a champ!
"Since Monday, he's gained four ounces! He hasn't looked back since. Once he got all warmed up, his motor coordination came back and now he's playing with toys just like a normal kitten."
Now little Cantore has three older feline siblings and a canine brother.
He's made an amazing recovery and can't get enough of cuddles!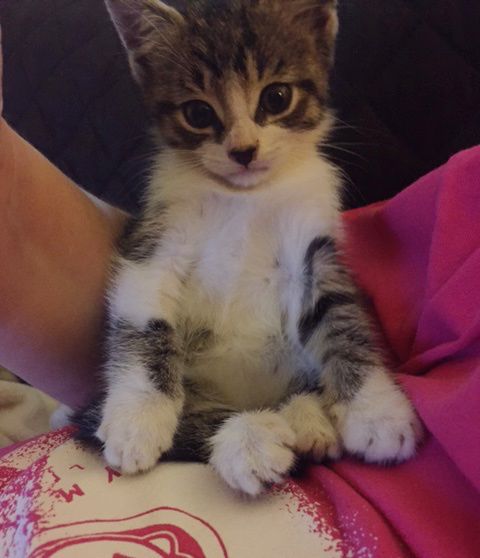 "He was severely hypothermic, very malnourished, but with a heck of a will to live! Amazing what being warm, dry and getting some good grub can do for a kitten!"
The little kitty no longer needs to worry about food and shelter. He is now snuggling with his forever humans in the comfort of a loving home.