Having a dual personality is often seen as negative, but when it comes to Chimera cats, it's a whole different story. These cats are known for their unique feature of having different colors on each half of their face, including their eyes. Venus, one of these special felines, gained popularity for her remarkable appearance, but there's another Chimera cat that's gaining a following online – Quimera. With one half of her face sporting orange stripes and a green eye, while the other half is all black with a blue eye, Quimera's division of coloring continues onto her chest and front legs. But despite her striking looks, Quimera is just like any other ordinary cat who loves to cuddle with her human, nap in inconvenient places, and conquer cardboard boxes. Her online fame won't get to her two-colored head anytime soon.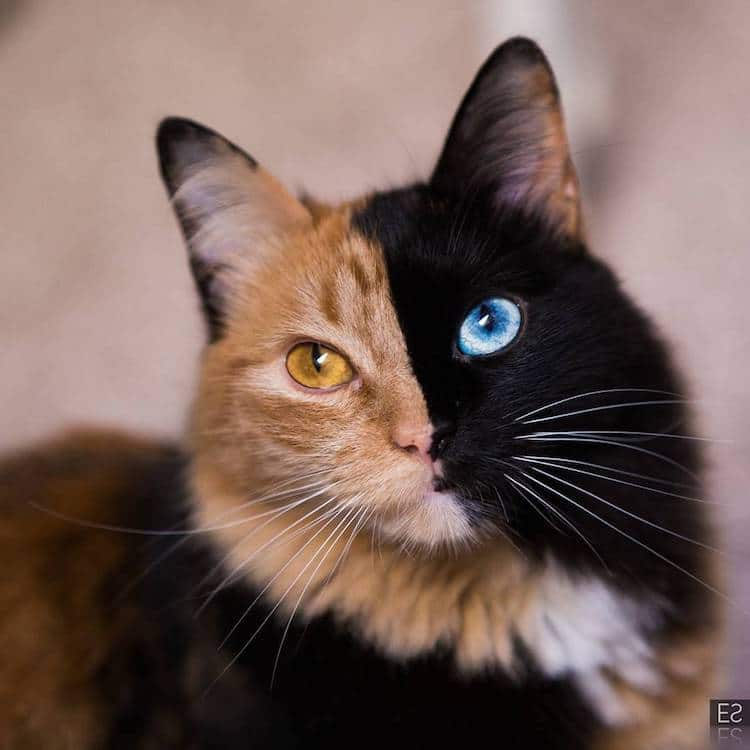 The stripes of orange and black fur on her face are evenly split.
However, Quimera remains oblivious to the fact that she belongs to the category of unique felines.
She considers herself to be a regular cat who enjoys lounging in inconvenient spots and snuggling up in cardboard boxes.