When volunteers of St. Francis Animal Rescue were assisting community cats in a local cat colony, they came to know an orange tabby with a sweet face and named him Fuddy.
A caretaker noticed that Fuddy was declining and drooling excessively. Andrea Christian of the rescue brought him inside, so he could be evaluated and cared for.
Knowing that Fuddy needed long term foster care, Alli, who volunteers for the rescue, didn't hesitate to take him in and provide a place for him to heal.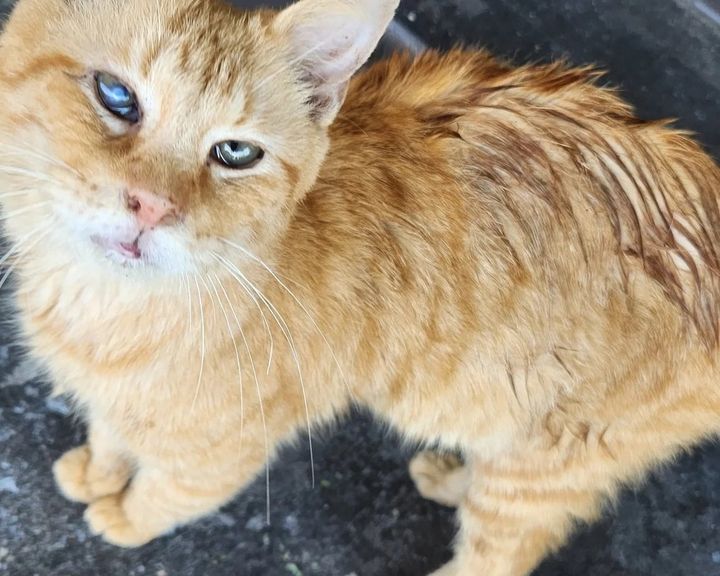 "That first night, he climbed into my lap, buried his head in my shoulder, purred and covered me with slobber," Allie shared.
"I fell in love with him in that moment and told him I'd never give up on him."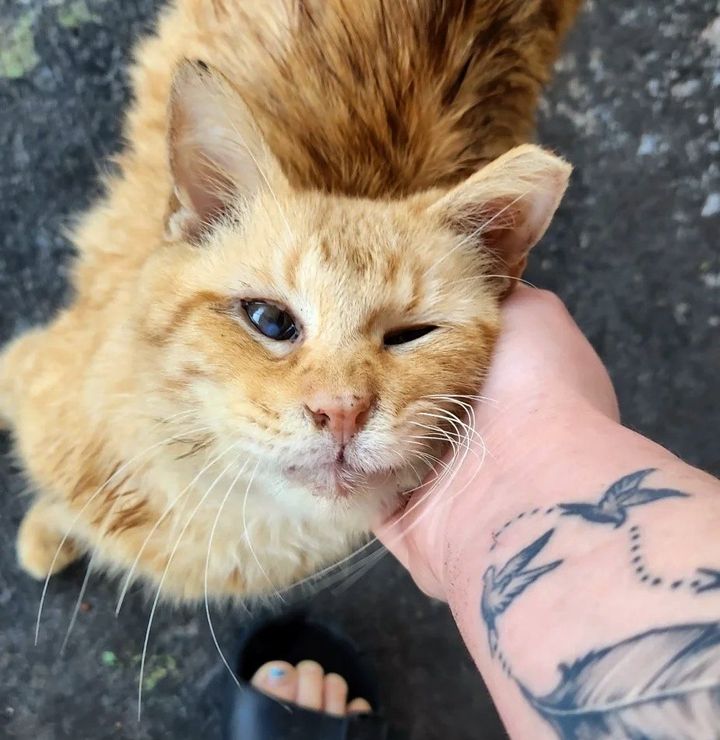 Fuddy quickly settled into indoor life and even started playing with toys. Most of all, he was obsessed with snuggling his foster mom, as if he was trying to make up for lost time.
His many years of braving the streets took a toll on him, and he ended up with a myriad of health issues.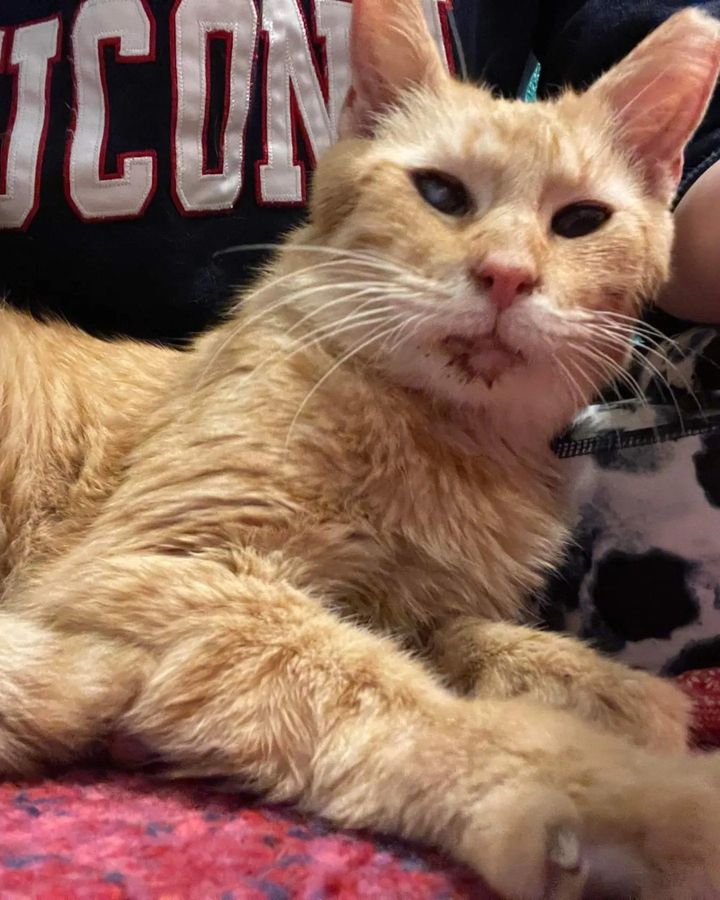 He was immediately snuggly once he was indoors
"He came covered in fleas and with ears clogged with mites, and now he has so many cat trees to climb in and many sunny places to sleep in."
Just when they thought Fuddy was ready for his dental surgery, the vets discovered that he had pneumonia and immediately started treating him.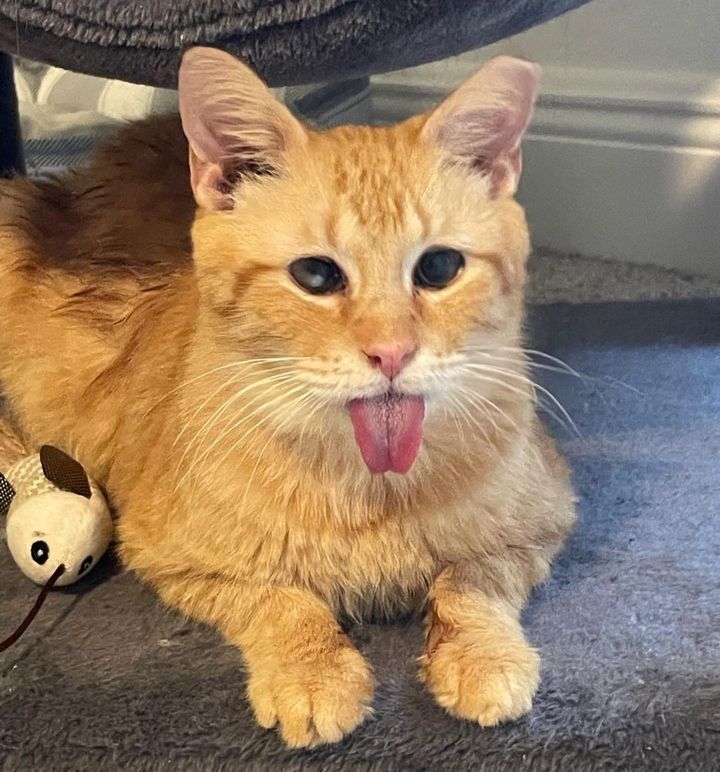 The tabby boy is always in good spirits so long as he can snuggle with Alli and rub his face on hers. He will roll around on the floor and purr up a storm. "He's clearly delighted to be surrounded by soft things and in a place that is quiet and safe."
With great care, good food and plenty of TLC, Fuddy has put on weight and gained strength.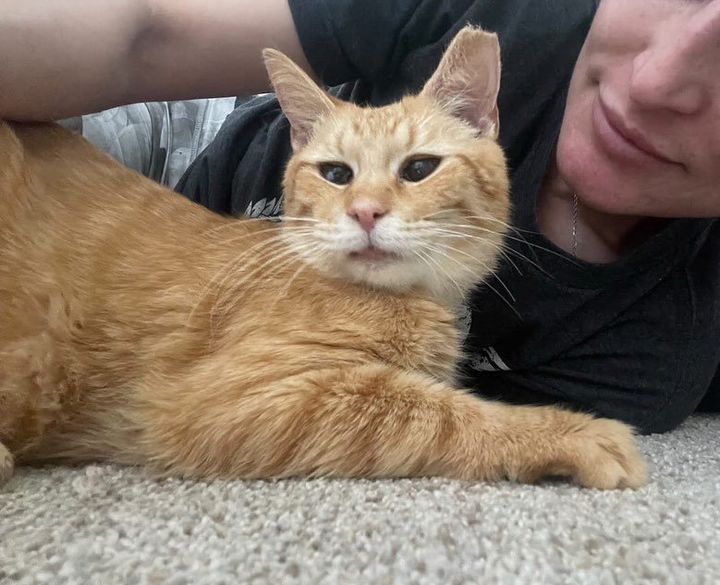 At six years old, he is playing like a kitten again. His personality is truly shining through now that he feels safe and comfortable.
Last week, Fuddy finally received the dental care he desperately needed. During the procedure, they uncovered a surprise mass.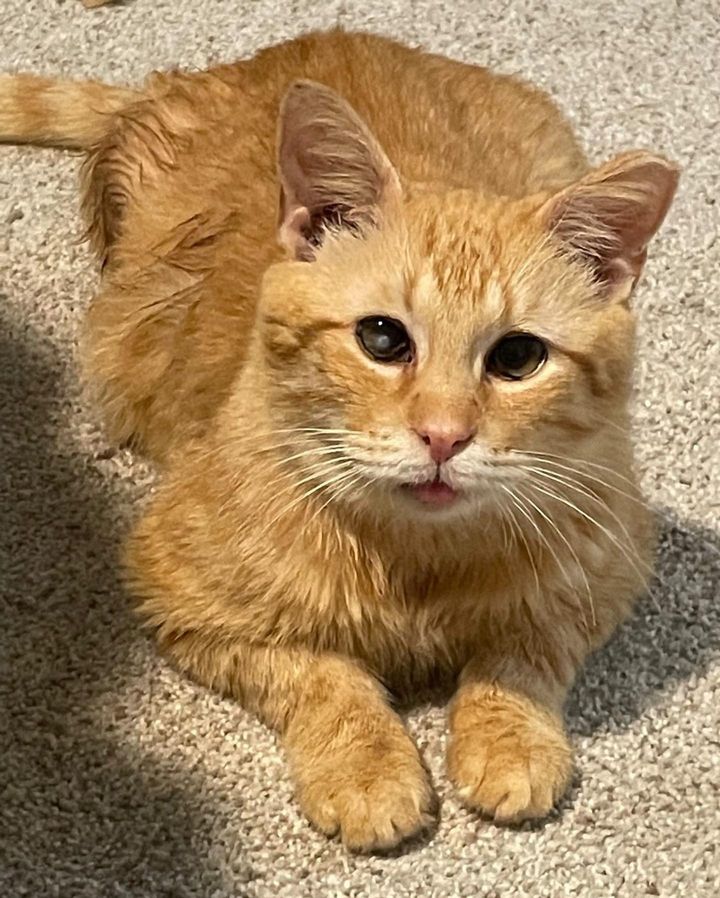 "We are still waiting for the biopsy to come back, but I've already made the decision," Allie told Love Meow. "No matter what, Fuddy has found his forever home with me."
The sweet tabby bounced back from his dental and felt more energized than ever. He tried catching sunbeams by the window before he made his way to his mom for a much-needed cuddle session.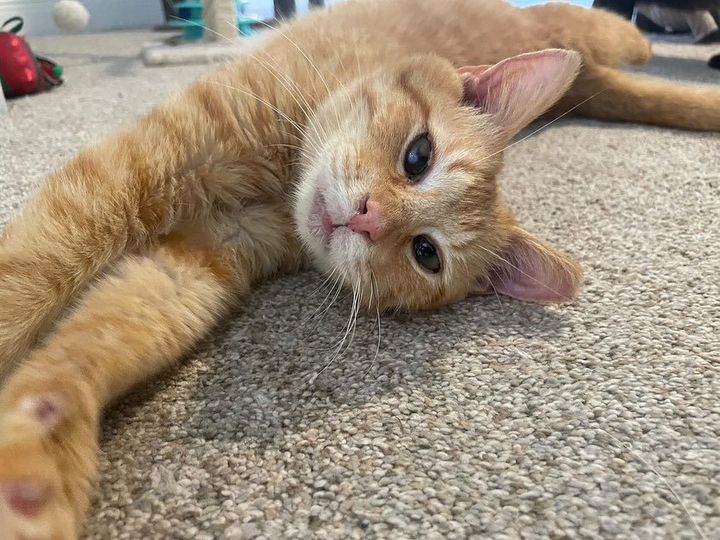 Every morning Fuddy greets Alli with his big hugs and slobbery kisses. He is full of joy and wants to share every iota of it with his mom.
"His favorite thing to do, still, is to climb up my chest and slobber all over me," Alli shared.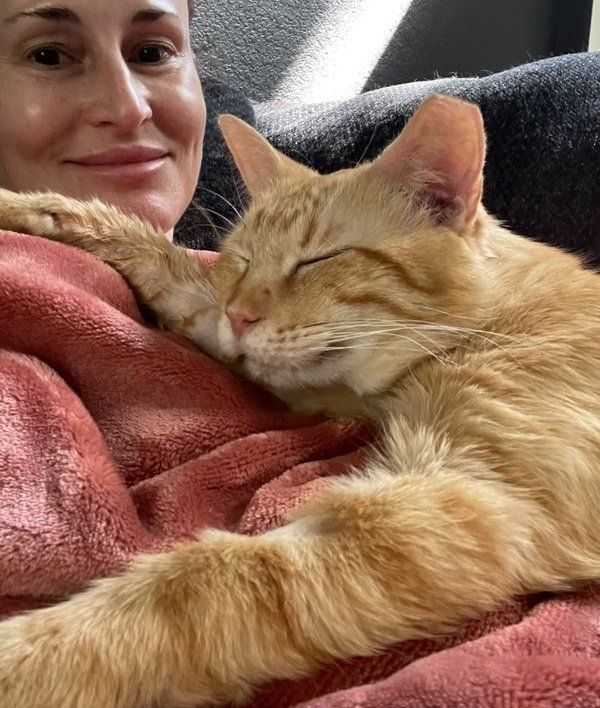 Nothing makes Fuddy happier than cuddling with his human
"We feel so grateful that the rescue helped him be as happy and comfortable as he could be."
Fuddy accepted help on that fateful day and found the family of his dreams. He is now living the best life, bringing purrs and hugs to his people every day.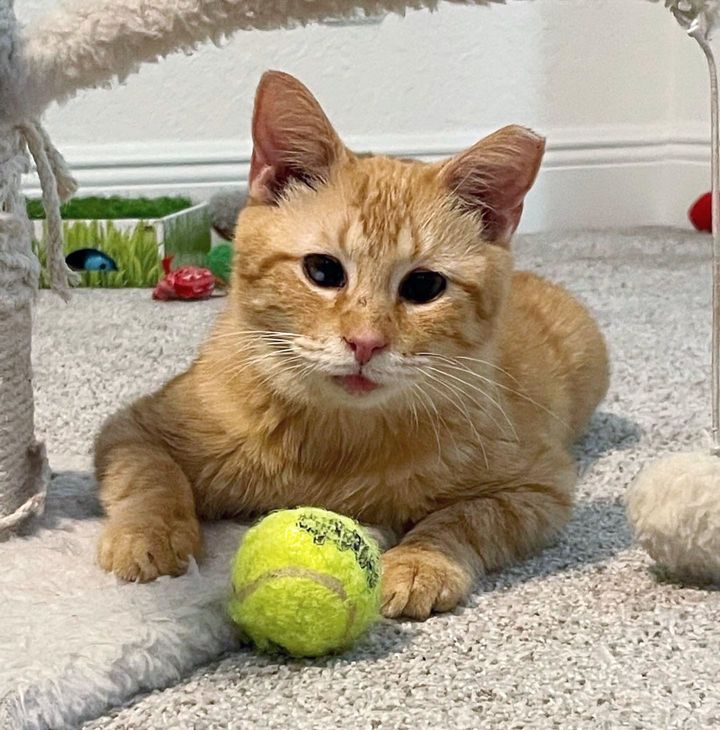 Let's raise a glass to many happy and unforgettable years with this lovable, slobbery ray of sunshine! With its boundless energy and endless affection, this furry friend brings warmth and joy to every moment. Its contagious enthusiasm and slobbery kisses never fail to brighten our day. We're grateful to have such a devoted companion in our lives and cherish every moment we spend with them. Here's to many more years filled with tail wags, belly rubs, and happy memories with this delightful bundle of love.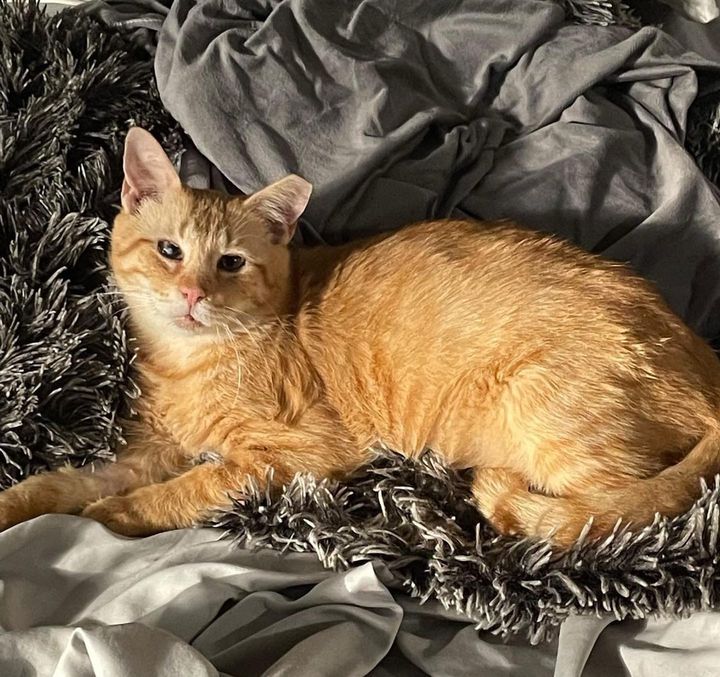 Share this story with your friends!